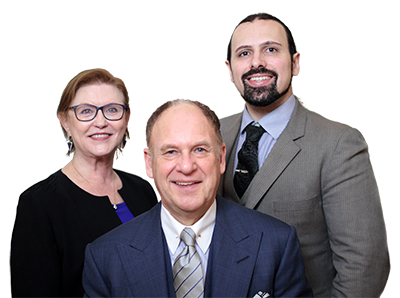 Michael P. Carfagna

Licensed Real Estate Broker
Michael P. Carfagna is the founder and Licensed Real Estate Broker at MPC Properties. His varied and extensive sales and marketing experience makes him eminently qualified in establishing the price/value relationship of Jackson Heights co-ops. In addition to being a Licensed Real Estate Broker, Michael and his family have resided in Jackson Heights since 1985. He has managed a landmark building, Laburnum Court, which familiarized him with the structural and financial concerns of a co-operative building. In addition, he is supported by a team of seasoned brokers and sales agents at MPC Properties, LLC. Whether running multiple open houses or one-on-one showings, we are available at your convenience. We represent the heartbeat of Jackson Heights.
---
Sean C. Clancey

Licensed Associate Real Estate Broker
Sean Carr Clancey is a third generation Jackson Heights resident. As a native of the Historic District, the neighborhood's past and the unique characteristics always piqued his interest ever since childhood. Sean's family moved to Jackson Heights in the 1940's and have inhabited the area ever since. Originally living in a 1930's era building, his family eventually bought and moved into the 1920's complex Hawthorne Court. Sean was always fascinated by the different building periods, structure, art and architecture. His influence, infatuation and adoration are true reflections, as he is currently a co-op owner in his own 1920's era building.

A Queens College alumnus who majored in English and double minored in media studies communication and psychology, Sean realized prior to graduation that the real estate realm would be his perfect career path. He finds the utmost importance in understanding, helping and assisting people with their needs, especially when it concerns something as vital as "home". Working with sellers and buyers on both sides of the spectrum, Sean's skill, experience, and genuine interest is essential to the complete buying/selling process. During his exceptional involvement as a realtor, he has provided service to every accumulated Landmark and Historic District complex within Jackson Heights. Sean has been a key agent with MPC Properties since 2007 and is a major asset to the company.
---
Marion B. Robertson

Licensed Real Estate Salesperson
Marion Robertson has worked with MPC Properties LLC since 2009, with a successful track record of sales of Millions of dollars. As an owner of a coop in the distinguished prewar Landmark Belvedere in Jackson Heights since 2004, she has broad knowledge of the area. As a local resident, Marion has a strong interest in seeing the Jackson Heights area continue to thrive and evolve and has helped many first-time buyers settle into this multi-cultural and exciting neighborhood.
As a productive and sensitive real estate professional, she is dedicated to our sellers and buyers, and ensures that they have a positive experience when selling or buying their home. With her background as a global communications professional, Marion ensures all parties are regularly updated through each stage of a transaction. She understands the reality of what it takes to sell and buy in this neighborhood and offers our clients support. As a co-op board member, she is amply qualified and always willing to help buyers review their application packages. She also takes the time to ensure that sellers understand the current environment and can offer guidance to provide a competitive edge when marketing their property.